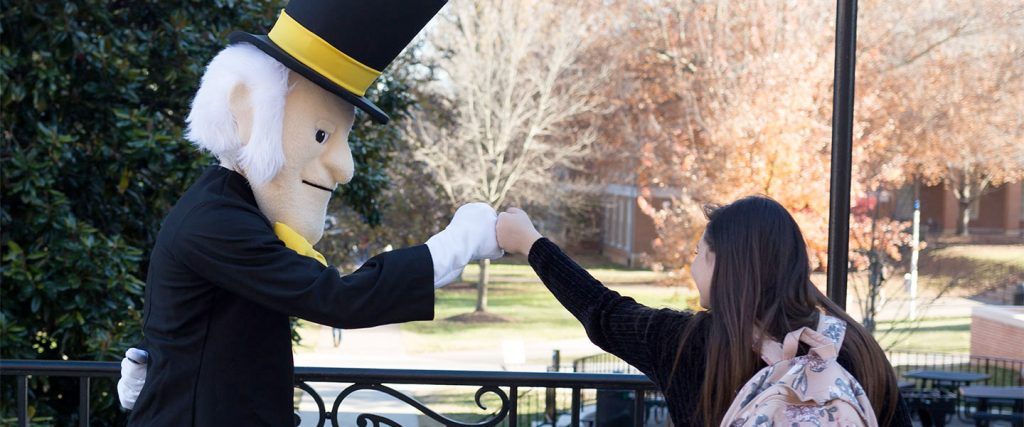 Affording a Wake Forest education
As a newly admitted student, you'll probably have some questions about where to start or what to do next. When you do, we'll be here for you. We've provided several places to start below, but, if you can't find what you're looking for or still have questions, visit financialaid.wfu.edu for helpful resources, or reach out to us at finaid@wfu.edu.
---
For financial aid applicants:
For students who have completed all financial aid application requirements, financial aid notifications will be released by Monday, March 27. Incomplete financial aid application requirements may be viewed through the WFU Admissions Application Portal.
---
$87,556
Estimated cost of attendance for the 2023-24 academic year
which includes all of this
$64,758
Tuition & Fees
---
$11,214
Housing
---
$6,634
Food
---
$1,630
Books & Supplies
---
$3,320
Other Expenses*
How are these costs determined?
The costs shown here are estimated expenses based on a student living on or off campus for the 2023-24 academic year.
For more information on costs, please visit the Cost of Attendance page on the student financial aid website.
Net Price Calculator
Use our Net Price Calculator to estimate your net cost (estimated costs, minus grants and scholarships).
* Other Expenses
Additional fees and expenses that may affect your overall cost of attendance include:
Personal expenses
Transportation
Fed Direct Loan Avg Fee
New Student Orientation Fee
What should I be thinking about now?
Great question! Wake Forest University director of student financial aid Tom Benza (MA '12) is here to help navigate the often complex world of scholarships, loans and family contributions and how they all come together.
Make sure you're familiar with these too.
Almost half of all undergraduate students at Wake Forest receive financial assistance in the form of loans, grants, or both. We're here to help you explore your options.

Log into your Financial Aid Portal.
This is available once you're enrolled at WFU.
Make sure your aid is all set (accept/decline loans and work-study, complete loan promissory note and entrance counseling, submit work-study placement survey, complete federal verification requirements).
---

Check your WFU email regularly.
We'll be sending you important information to ensure maximum aid eligibility and timely receipt of funds. Make sure you read any email sent from finaid@wfu.edu and help us to help you by responding without delay.
---

Apply for Federal Work-Study.
It's not like other aid programs. Federal Work-Study provides a real paycheck to help with daily expenses during the year. It's not available to pay up-front charges like tuition, housing, and meal plans. So, your student account (DEAC) statement will not include estimated Federal Work-Study earnings.
---

Spend wisely.
Aid eligibility is based on "modest but adequate" standard estimates of expenses. Don't overspend on a meal plan that you might not fully need. Consider used or rental textbooks. Access free entertainment. Use free or low-cost transportation. Get local discounts.
What if I still have questions?
Additional financial resources are provided below. However, if you still have questions, or aren't sure where to start, please feel free to reach out to your regional dean, who will be more than happy to guide you in the right direction.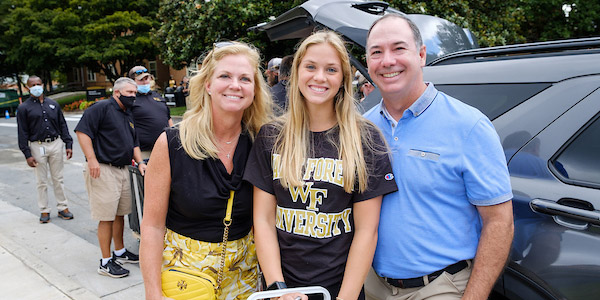 Info for New Deacs
Learn how to make informed financial decisions during your college years and into your professional life.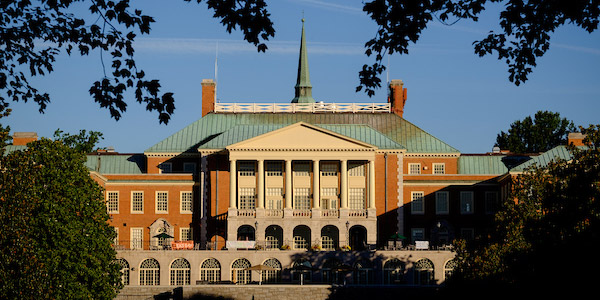 Office of Financial Aid