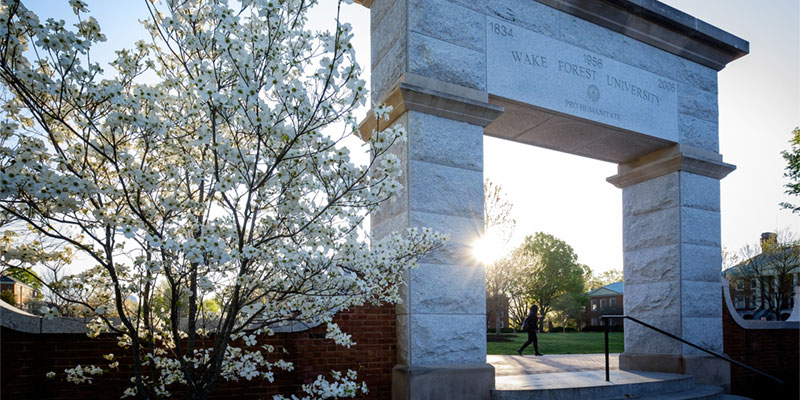 Your Invitation to WFU!
All events have concluded. Couldn't attend an event?
---
Congratulations on your admission to Wake Forest University!
We want to offer you virtual opportunities to hear from Wake Forest's talented and engaged faculty, staff, and students.
We will be hosting live webinars for accepted students like you. You can sign up for the webinars in topics ranging from undergraduate research to Residence Life & Housing. We have sent you an email with an invitation and information about how to preregister for these live events, which is required if you would like to attend.