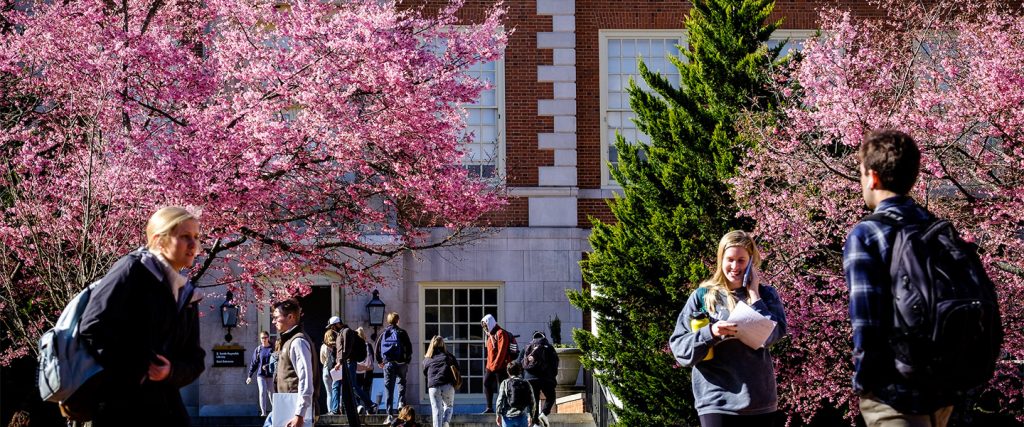 Secure your seat.
Students admitted for the Fall 2023 semester must submit their $1,500 tuition deposit on or before May 1, 2023.
Reserve your housing.
All first-year students are required to live on campus. To apply, submit your housing application using your '@wfu.edu' credentials beginning in early May.
The application deadline is June 5 to be eligible for on-campus housing.
Check your email often.
Check your WFU email regularly for important information sent from the Office of Academic Advising and Orientation that will contain information about important dates and deadlines, details about pre-orientation programs, orientation, and registration, just to name a few.
Send your immunization records.
Wake Forest University, per North Carolina state law, requires documentation of certain immunizations for students attending college. Forms must be completed inside the student health portal and all documentation uploaded there by July 1. Once your documentation is uploaded, our clinical staff will check and verify your documentation. If there are any questions, we will contact you.
WFU Vaccine Policy

Note: The Student Health Portal will be available to new students starting on April 1.

Now that you are on your way to becoming a Demon Deacon, we want to make sure you are aware of the university's vaccination policies for all students taking in-person courses. You must complete this paperwork prior to registering for your courses.

Incoming students are required to provide documentation of the following vaccinations using the Health Information and Immunization Forms on the Student Health Portal:

NC state-mandated immunizations (such as measles, mumps; see full list); and
COVID-19 vaccine series and at least one booster dose, as eligible, with an FDA-approved vaccine (mRNA vaccines such as Moderna or Pfizer).
influenza vaccine after August 1 for the following academic year, if required. (Please note that the influenza vaccine has been required for the past two academic years and may be required of all enrolled students for the 2023-2024 academic year. If a decision is made that requires the flu vaccine, students will be notified at a later date.)

Students may submit a request for a medical or religious exemption for required immunizations. Please see the exemption request information regarding how to submit an exemption request on the Student Health Portal. There is a document upload tab in the Student Health Portal where the exemption request can be uploaded.

International Students: The University will assist student efforts to receive required immunizations after arrival in the United States if you have been unable to receive the required vaccines in your country of residence or have received a vaccine not authorized by the FDA. Please note your anticipated arrival date to the United States and your intent to comply with the immunization requirements on your Health Information and Immunization Forms on the Student Health Portal.
Get ready for Orientation.
New first-year and transfer students will participate in New Deac Orientation in August! The New Student website for the Class of 2027 will become available during the first week of May.
More information regarding Pre-Orientation/Orientation specifics will be sent to your WFU email throughout the summer.