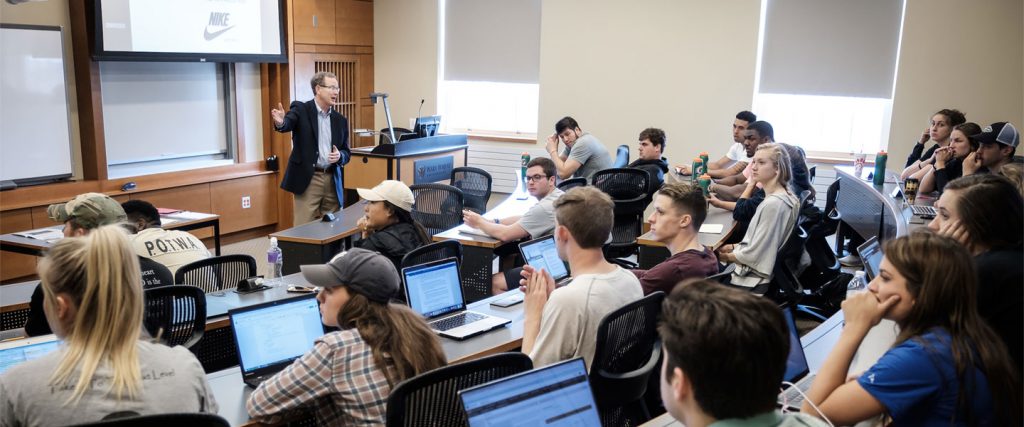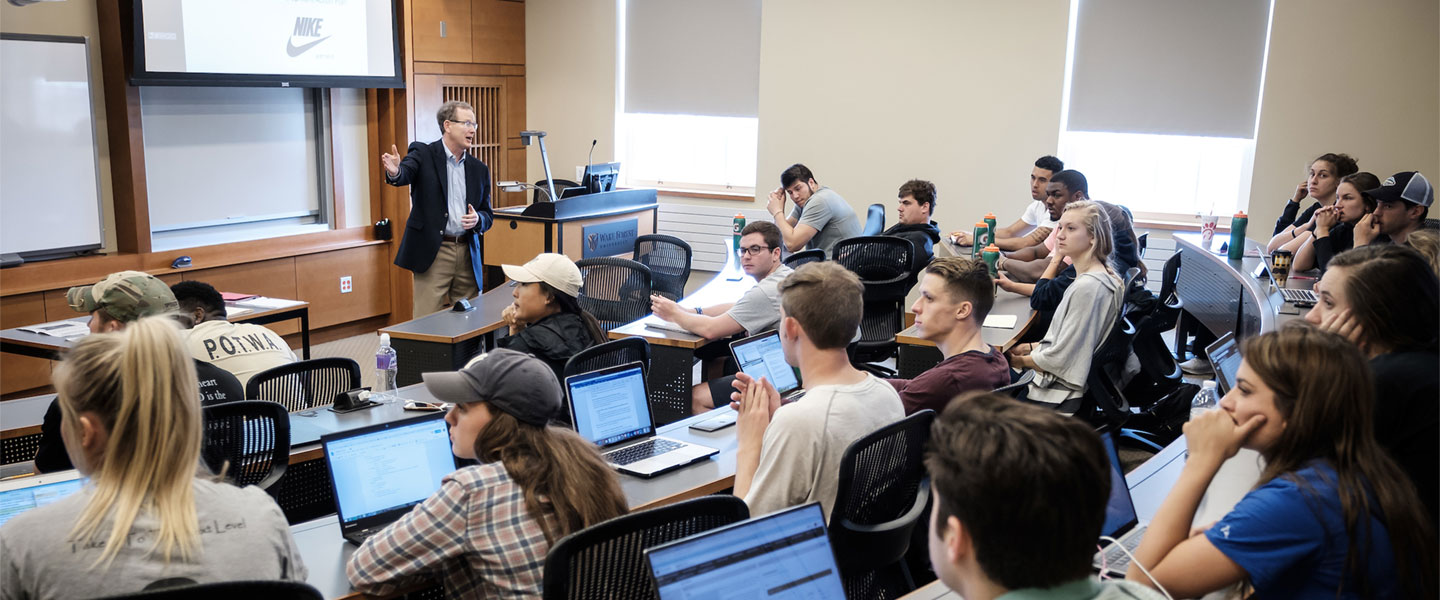 Developing Passionate, Ethical Business Leaders
We educate and prepare students to become the employees who can help businesses create a better world. Wake Forest University's School of Business develops passionate, ethical business leaders, who get results with integrity.
Farrell Hall is home to the School of Business, including our undergraduate business program. We offer majors in Business and Enterprise Management, Accounting, Mathematical Business, and Finance. Farrell is the academic hub for roughly 20% of all juniors and seniors.
The School of Business is known for being ahead of the curve in all it offers. Faculty predict market needs and adjust their curriculum accordingly. Wake Forest also connects students with business and government leaders from around the world.
The School of Business hosts the Broyhill Executive Lecture Series called "Leading Out Loud". Guest speakers deliver lectures, but many also join students on campus for informal talks.
Did You Know?

Our undergraduate business programs are ranked 13th nationally (Poets and Quants, 2021).
What's next?
Keep Exploring
Exciting things happen at Wake Forest every day! Check out additional topics to discover your niche and where you'll leave your mark as a Demon Deacon. Learn more about affordability and explore our residence halls.
---
Secure Your Seat
Learn more about how to enroll and make your deposit.
---
Register for Campus Days
Welcome home, Deac! Are you ready for a sneak peek into your next four years? Join us for Campus Day on either Monday, April 10, or Friday, April 14. It's your chance to explore the Forest and get a feel for what makes this place so special.
---
Connect with Students and Faculty
Start a conversation with a current Wake Forest student or faculty member. We'll send you a text to see which majors you're interested in, and we'll make the connection!
WFU27 Resources

Virtual Campus Tour
Take a virtual tour to get to know our campus better.

The Facts about Wake
Download our Viewbook or visit our facts and stats page to see what makes Wake Forest special.

Questions?
Reach out to your regional dean, who will be more than happy to answer them.