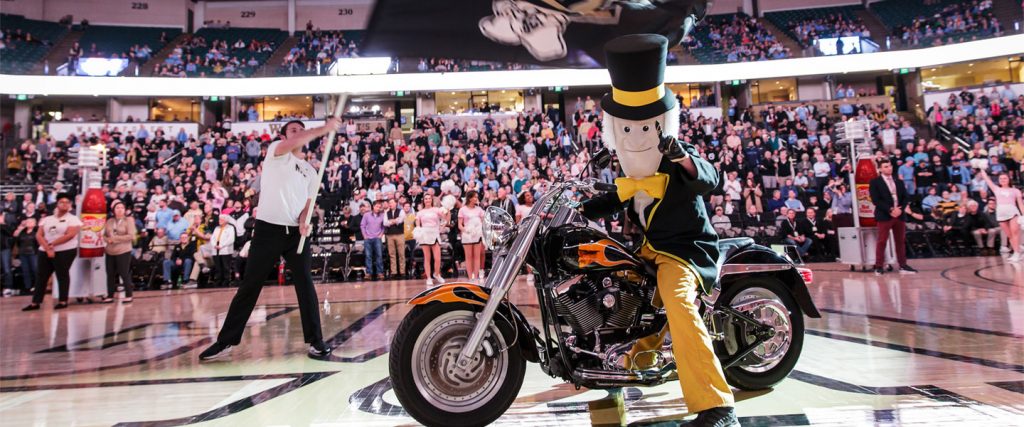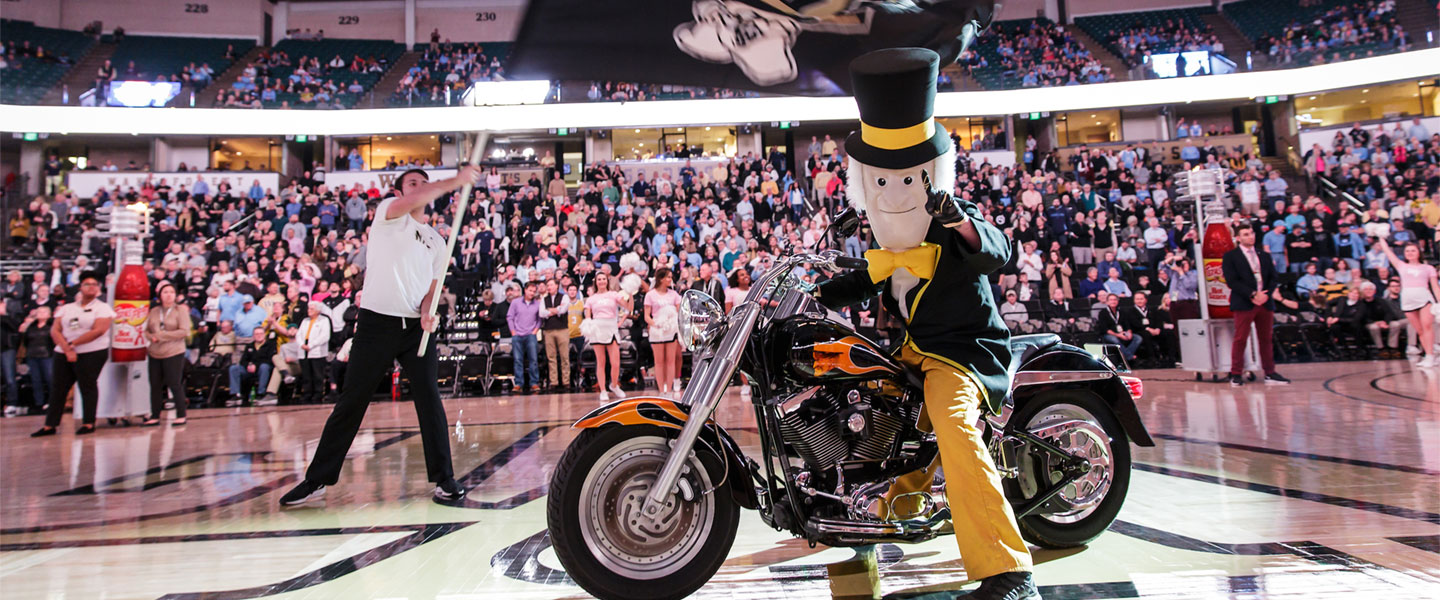 Those Deacons…
There are few college mascots as interesting as the Wake Forest Demon Deacon.
The Demon Deacon is a nod to the university's history. Though now an independent university, Wake Forest was founded by Baptists near Raleigh in 1834. The name Deacon made its first appearance in the public domain on Nov. 9, 1923, when the Old Gold and Black referred to the football team as the "demon deacons" in a brief story about the next day's game.
But it wasn't until 1941 that some WFU students came up with the idea of designing a mascot based on a Baptist church deacon. The Deacon made his first appearance in top hat, tails, and umbrella.
Then, anecdotally at least, the Deacon was christened with his fierce adjective during a football game when a school reporter announced, "Those Deacons are playing like demons."
The mascot has gone through some changes over the decades – but remains distinguished and distinctive.
Did You Know?

The Demon Deacon makes an appearance at an estimated 130 home games each academic year across all sports.
What's next?
Keep Exploring
Exciting things happen at Wake Forest every day! Check out additional topics to discover your niche and where you'll leave your mark as a Demon Deacon. Learn more about affordability and explore our residence halls.
---
Secure Your Seat
Learn more about how to enroll and make your deposit.
---
Register for Campus Days
Welcome home, Deac! Are you ready for a sneak peek into your next four years? Join us for Campus Day on either Monday, April 10, or Friday, April 14. It's your chance to explore the Forest and get a feel for what makes this place so special.
---
Connect with Students and Faculty
Start a conversation with a current Wake Forest student or faculty member. We'll send you a text to see which majors you're interested in, and we'll make the connection!
WFU27 Resources

Virtual Campus Tour
Take a virtual tour to get to know our campus better.

The Facts about Wake
Download our Viewbook or visit our facts and stats page to see what makes Wake Forest special.

Questions?
Reach out to your regional dean, who will be more than happy to answer them.