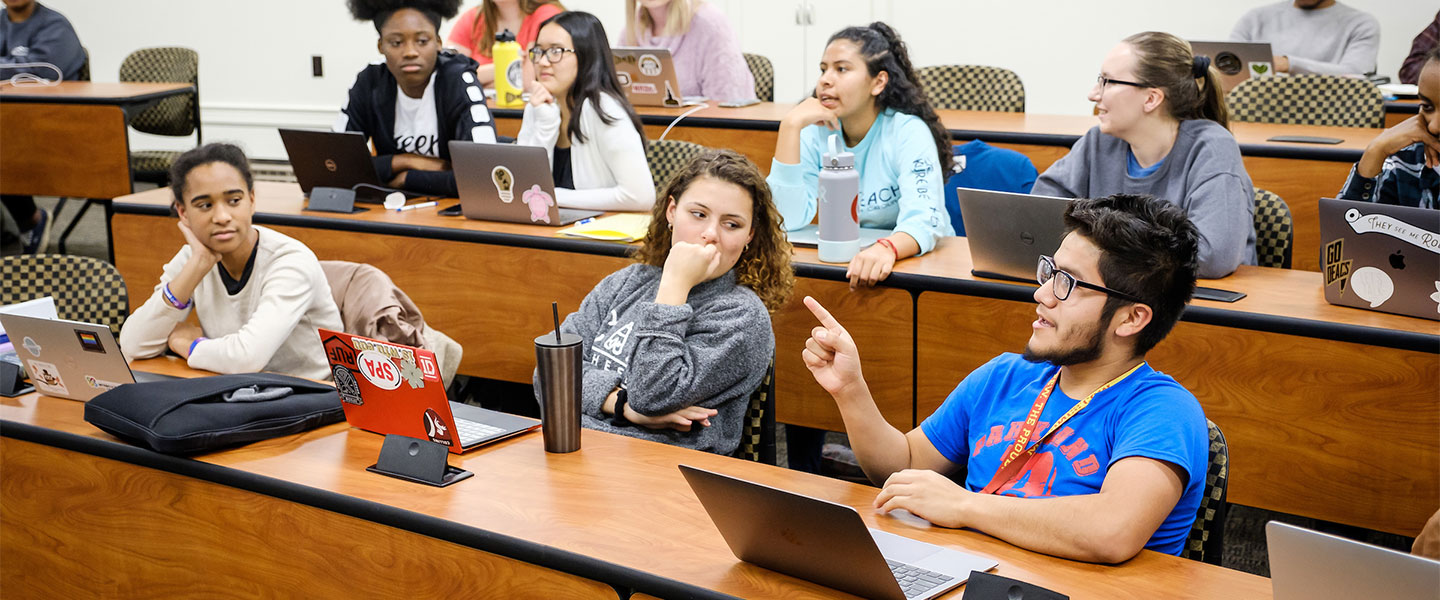 Theory meets world.
Wake Forest University embraces the Engaged Liberal Arts.
This philosophy is the cross section where classroom concepts meet real-world experience. It emphasizes the strengths of liberal-arts learning: flexibility, creativity, problem solving, communication, critical thinking, and analysis.
We invite students to explore themselves and their world, as global citizens committed to discovering their passions and talents, and leading lives in keeping with our motto of Pro Humanitate.
And for our faculty, the Engaged Liberal Arts is a spectrum that invites inventiveness to engage students in experiential learning across disciplines and areas of study. Some include short classroom exercises; others are entire project-based courses. It might be a series of talks interpreting a film through the lens of Women's, Gender, and Sexuality Studies, Health and Exercise Science, or French. It could be combining literature with physics for a semester-long collaboration to teach STEM to elementary-school students, or even an in-class performance of a scene from a Spanish play to provide perspective and context for an advanced language course.
It's about embracing the interdisciplinary culture of the liberal arts to achieve deeper understanding in order to meet the world's needs.
The Engaged Liberal Arts mindset is limitless. We continue to discover new ways to bring a deep, humanity-driven focus to the pursuit of learning and discovery, and we hope you'll join us.
Did You Know?  

During the Fall 2018 semester, 93% of first-year students took advantage of meeting with faculty during office hours at least once. (Most recent semester for which data is available. Source: national survey conducted by UCLA.)
Useful Resources

Virtual Campus Tour
Although campus is closed to visitors, you can take a virtual campus tour to get to know our campus better.

Get the Facts
View our Viewbook or visit our About site to see what makes Wake Forest special.

Questions?
Reach out to your regional dean, who will be more than happy to answer them.