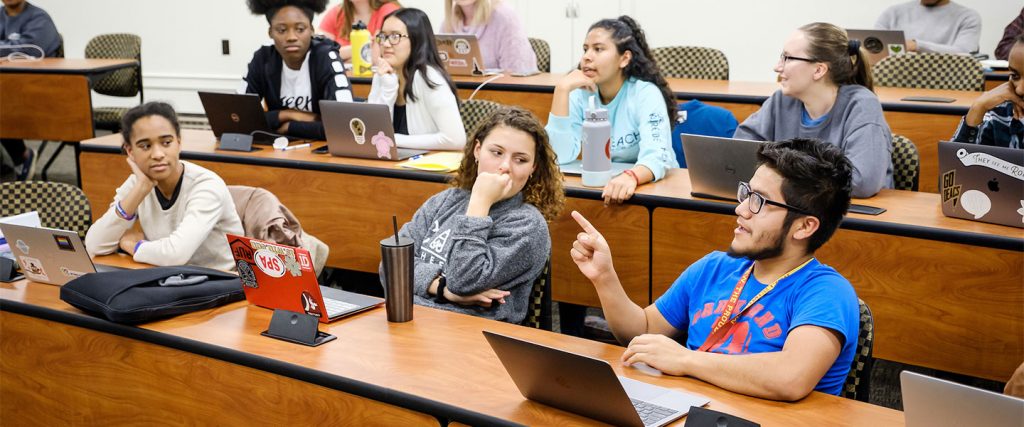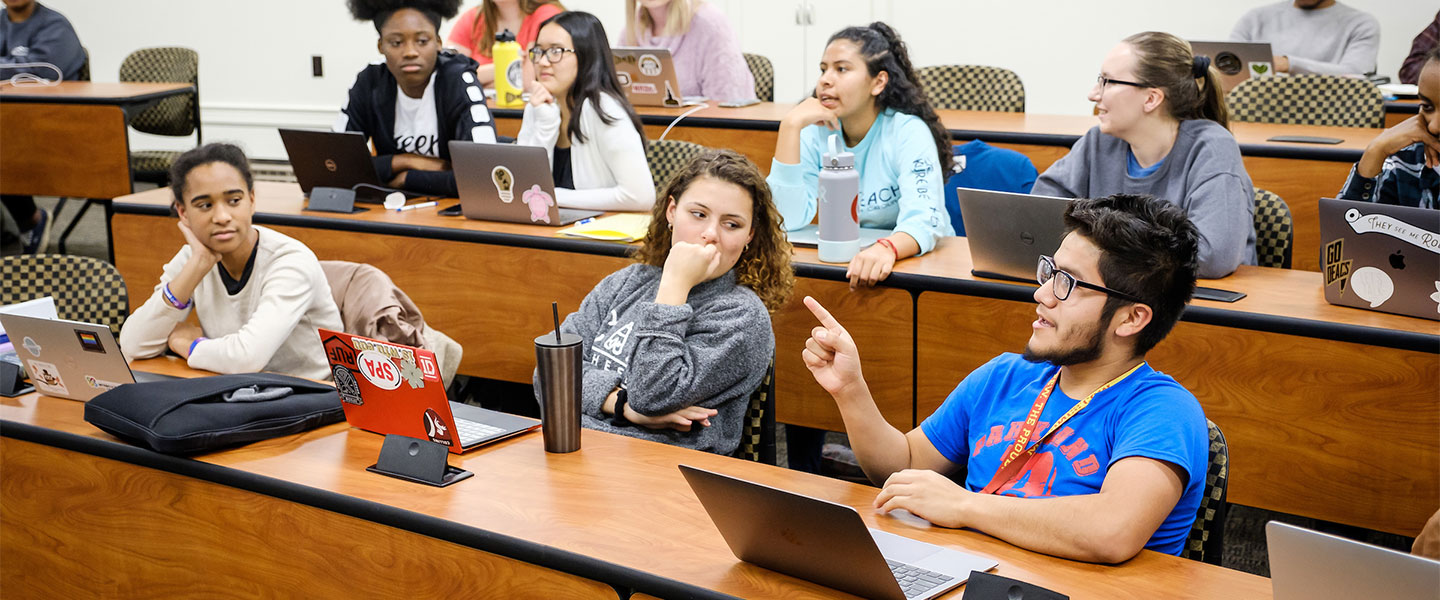 Theory meets world.
Wake Forest University embraces the Engaged Liberal Arts.
This philosophy is the cross section where classroom concepts meet real-world experience. It emphasizes the strengths of liberal-arts learning: flexibility, creativity, problem solving, communication, critical thinking, and analysis.
We invite students to explore themselves and their world, as global citizens committed to discovering their passions and talents, and leading lives in keeping with our motto of Pro Humanitate.
And for our faculty, the Engaged Liberal Arts is a spectrum that invites inventiveness to engage students in experiential learning across disciplines and areas of study. Some include short classroom exercises; others are entire project-based courses. It might be a series of talks interpreting a film through the lens of Women's, Gender, and Sexuality Studies, Health and Exercise Science, or French. It could be combining literature with physics for a semester-long collaboration to teach STEM to elementary-school students, or even an in-class performance of a scene from a Spanish play to provide perspective and context for an advanced language course.
It's about embracing the interdisciplinary culture of the liberal arts to achieve deeper understanding in order to meet the world's needs.
The Engaged Liberal Arts mindset is limitless. We continue to discover new ways to bring a deep, humanity-driven focus to the pursuit of learning and discovery, and we hope you'll join us.
Did You Know?

Over the past five years, 80% of graduates have declared a second major and/or a minor or minors.
What's next?
Keep Exploring
Exciting things happen at Wake Forest every day! Check out additional topics to discover your niche and where you'll leave your mark as a Demon Deacon. Learn more about affordability and explore our residence halls.
---
Secure Your Seat
Learn more about how to enroll and make your deposit.
---
Register for Campus Days
Welcome home, Deac! Are you ready for a sneak peek into your next four years? Join us for Campus Day on either Monday, April 10, or Friday, April 14. It's your chance to explore the Forest and get a feel for what makes this place so special.
---
Connect with Students and Faculty
Start a conversation with a current Wake Forest student or faculty member. We'll send you a text to see which majors you're interested in, and we'll make the connection!
WFU27 Resources

Virtual Campus Tour
Take a virtual tour to get to know our campus better.

The Facts about Wake
Download our Viewbook or visit our facts and stats page to see what makes Wake Forest special.

Questions?
Reach out to your regional dean, who will be more than happy to answer them.