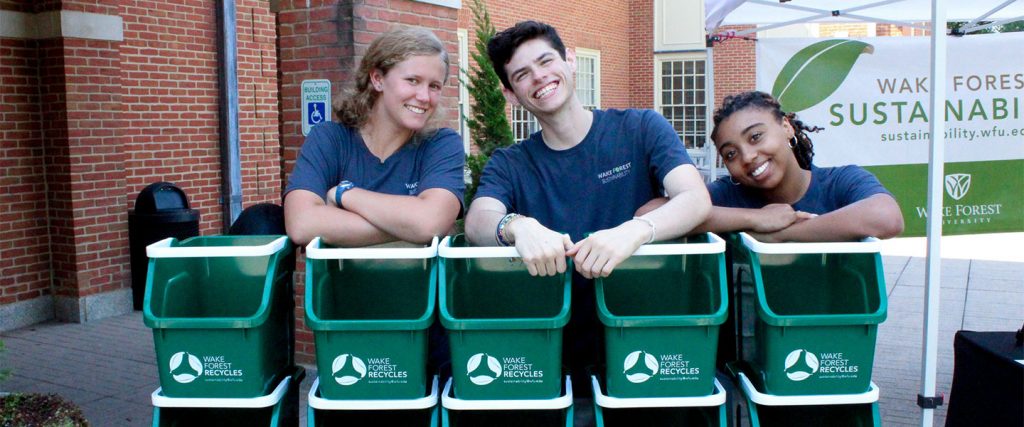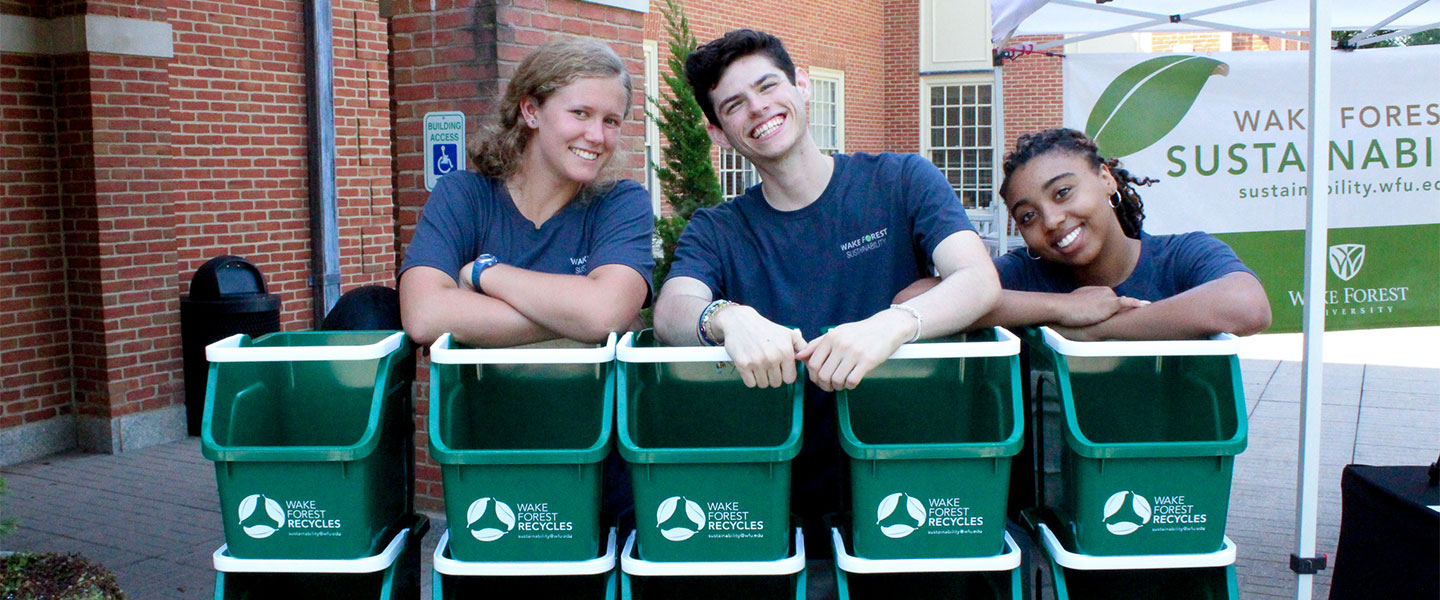 Sustainability is simply a part of who we are.
Pro Humanitate ("For Humanity") is Wake Forest's motto and a driving force behind all we do. Your generation's impact on humanity will be defined through sustainability and the collective response to the need for climate justice. With a goal of climate neutrality by 2040, a commitment to sustainability education, and an emphasis on developing emerging leaders, sustainability is simply a part of who we are.
Here at Wake, you will have the opportunity to learn, connect, engage, and shape your own sustainability contribution to the world. The Environmental Program offers two majors and two minors where students experience real-world learning through our Campus as Lab. And you may engage in global projects and research, such as rainforest conservation in the Peruvian Amazon, exploring coral reefs in Belize, or writing about climate change in Alaska. Students can also become a peer leader for sustainability, connect and cultivate in the Campus Garden, or volunteer with a sustainability student or community organization.
We hope you will join us in the Wake Forest commitment to minimize our environmental footprint through LEED-certified construction, energy and water conservation, waste reduction and diversion, alternative transportation, landscaping and tree care, and more.
Did You Know?

There are 200 bottle-refill stations across campus to keep you hydrated and to prevent waste.
What's next?
Keep Exploring
Exciting things happen at Wake Forest every day! Check out additional topics to discover your niche and where you'll leave your mark as a Demon Deacon. Learn more about affordability and explore our residence halls.
---
Secure Your Seat
Learn more about how to enroll and make your deposit.
---
Attend an Event
We will be hosting in-person panel conversations, student-led campus tours, and webinars, all designed just for you.
For more information, check out our events for accepted students.
---
Connect with Students and Faculty
Start a conversation with a current Wake Forest student or faculty member. We'll send you a text to see which majors you're interested in, and we'll make the connection!
---
Share Your Excitement!
Let everyone know you chose to make the Forest your home by using #WFU26. Then, if you haven't already, be sure to follow Wake Forest Admissions on Instagram.
WFU26 Resources

Virtual Campus Tour
Take a virtual tour to get to know our campus better.

The Facts about Wake
View our Viewbook or visit our About site to see what makes Wake Forest special.

Questions?
Reach out to your regional dean, who will be more than happy to answer them.