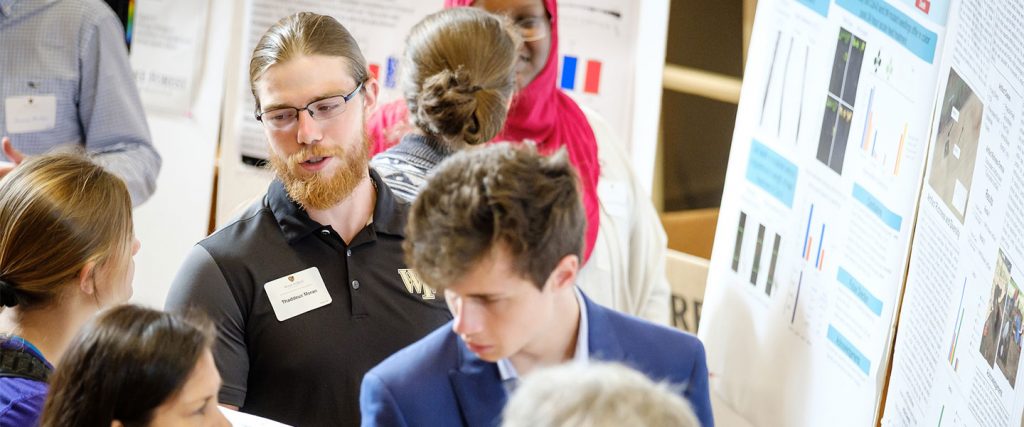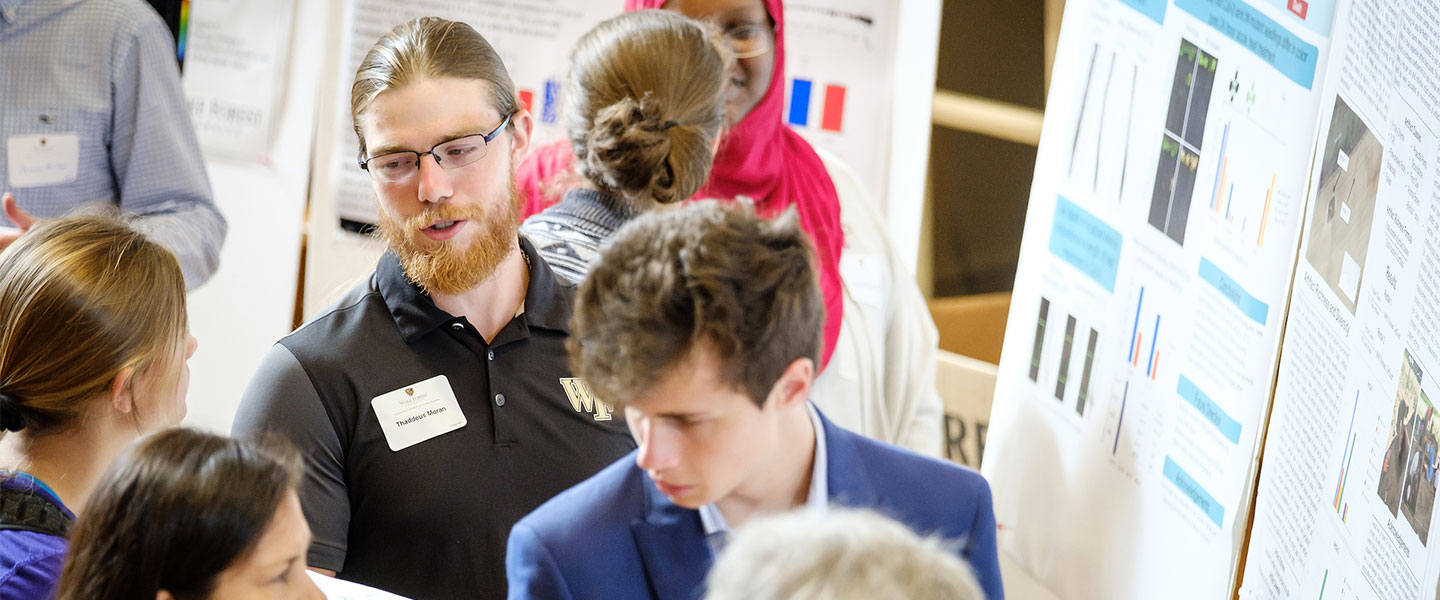 YOU-REKA!
Undergraduate research is a major focus of Wake Forest University.
Through our Undergraduate Research and Creative Activities (URECA) Center, we help students find professors, and vice-versa, to explore shared areas of interest, alert them to funding opportunities, showcase their research, and provide support for class, conference, and publication work.
We want fully and publicly to support research that expands our worldviews, helps us come to terms with the world's irreducibility, and shapes and reshapes our interpretations of this complex world.
Examples of our activities?
We provide summer stipends and housing to students engaged in scholarly and creative activities with WFU faculty mentors,
organize campus-wide activities to showcase undergraduate research and creative work, including annual Research Day presentations,
promote and support participation at professional meetings by student researchers and their faculty mentors, including national and regional disciplinary conferences,
offer practical and pedagogical workshops and discussions for both undergraduates and faculty on the importance of undergraduate research practices,
and develop and employ assessment tools that measure and track outcomes of undergraduate mentored scholarly and creative activities.
See the world beyond the given.
Did You Know?

Over the last five years, one of every eleven graduates has presented a faculty-mentored project at Undergraduate Research Day.
What's next?
Keep Exploring
Exciting things happen at Wake Forest every day! Check out additional topics to discover your niche and where you'll leave your mark as a Demon Deacon. Learn more about affordability and explore our residence halls.
---
Secure Your Seat
Learn more about how to enroll and make your deposit.
---
Register for Campus Days
Welcome home, Deac! Are you ready for a sneak peek into your next four years? Join us for Campus Day on either Monday, April 10, or Friday, April 14. It's your chance to explore the Forest and get a feel for what makes this place so special.
---
Connect with Students and Faculty
Start a conversation with a current Wake Forest student or faculty member. We'll send you a text to see which majors you're interested in, and we'll make the connection!
WFU27 Resources

Virtual Campus Tour
Take a virtual tour to get to know our campus better.

The Facts about Wake
Download our Viewbook or visit our facts and stats page to see what makes Wake Forest special.

Questions?
Reach out to your regional dean, who will be more than happy to answer them.