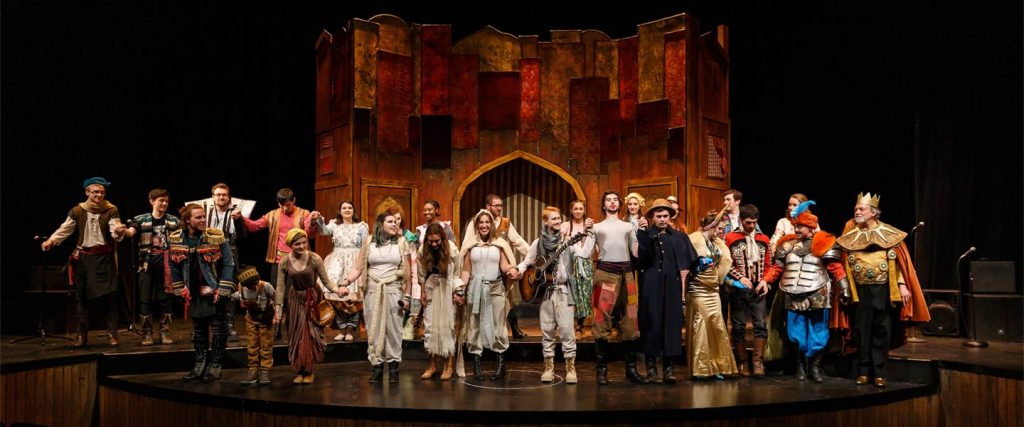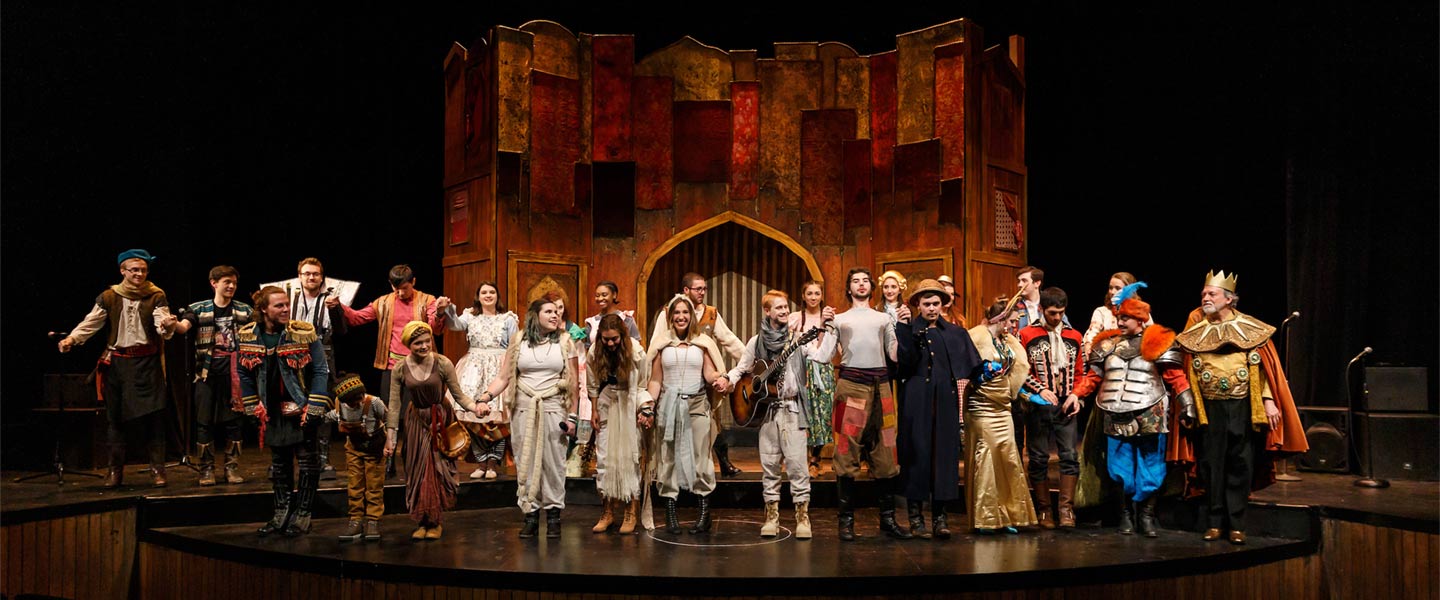 Your Artistic License!
At Wake Forest University, the arts belong to everyone, regardless of major! From the studios and stages of Scales Fine Arts Center to our galleries and museum-quality art collection, our students combine creative ingenuity with scientific rigor and business acumen. In fact, 93% of our students who participate in performing-arts organizations major in something other than the arts. To encourage that cross-disciplinary involvement, Wake Forest offers the Interdisciplinary Arts Center, our campus hub for connecting chemists and choreographers, painters and programmers, to produce new forms of impact in unexpected places.
Wake Forest seeks out creative students by offering Presidential Scholarships for those who show exceptional talents in art, dance, debate, music, and theatre. These scholars don't always pursue a major in the area of their talent, but they do participate actively in that activity on campus, fostering our incredible interdisciplinary culture.
One of those activities is the Student Union Art Buying Trip. Wake Forest sends a group of selected students to New York City to purchase important contemporary artwork to add to our world-class collections. We also take student groups to the top-tier Venice Biennale on a regular basis. Locally, the Reynolda House Museum of American Art and Gardens as well as the Southeast Center for Contemporary Art (SECCA) are close by and open with free admission for all Wake Foresters.
And for life after Wake, DeacLink is our exclusive arts alumni network, connecting students with successful producers, gallerists, stage designers, performers, and more – as they become part of the international Wake the Arts family.
Did You Know?

In April 2023 alone, there are 18 performances or events in addition to several ongoing art exhibitions at Wake Forest.
What's next?
Keep Exploring
Exciting things happen at Wake Forest every day! Check out additional topics to discover your niche and where you'll leave your mark as a Demon Deacon. Learn more about affordability and explore our residence halls.
---
Secure Your Seat
Learn more about how to enroll and make your deposit.
---
Register for Campus Days
Welcome home, Deac! Are you ready for a sneak peek into your next four years? Join us for Campus Day on either Monday, April 10, or Friday, April 14. It's your chance to explore the Forest and get a feel for what makes this place so special.
---
Connect with Students and Faculty
Start a conversation with a current Wake Forest student or faculty member. We'll send you a text to see which majors you're interested in, and we'll make the connection!
WFU27 Resources

Virtual Campus Tour
Take a virtual tour to get to know our campus better.

The Facts about Wake
Download our Viewbook or visit our facts and stats page to see what makes Wake Forest special.

Questions?
Reach out to your regional dean, who will be more than happy to answer them.