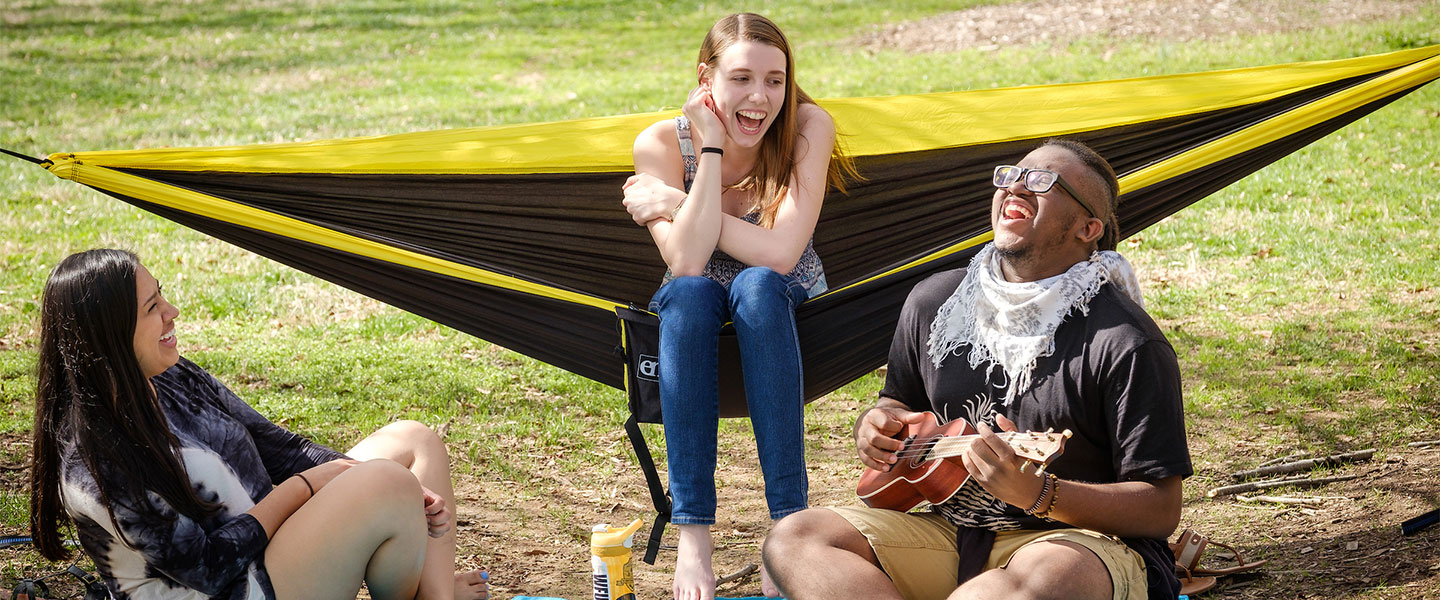 Cultivating an Inclusive Environment
Wake Forest is committed to providing a diverse and inclusive community for students, faculty, and staff.
The Office of Diversity and Inclusion partners with organizations across campus to shape institutional policies and provide programs to holistically serve Wake Foresters. The Benson University Center is home to important organizations that provide resources for underrepresented students.
The Intercultural Center includes co-curricular programming and engaging events to develop intercultural competence, increase a sense of belonging, and raise awareness about culturally relevant issues.
The Women's Center offers experiences to create an educational and professional environment that supports women and promotes gender equality on campus.
The LGBTQ+ Center supports members of the Wake Forest community and is committed to fostering a safe and equitable experience for all students. Here, students can participate in leadership programs and education related to gender identity and sexual orientation.
On-campus educational programs like Cultivating Me-We-Us and Inclusive Excellence are signature resources that allow students and faculty to engage with each other and expand their worldviews.
All of this work is at the heart of Wake Forest's motto, Pro Humanitate, which seeks to inspire, support, and influence us toward a common good: the flourishing of community.
Did You Know?  

Minority representation in the undergraduate student body from Fall 2009 to Fall 2019 increased by 55%, the most recent year for which data is available.
Useful Resources

Virtual Campus Tour
Although campus is closed to visitors, you can take a virtual campus tour to get to know our campus better.

Get the Facts
View our Viewbook or visit our About site to see what makes Wake Forest special.

Questions?
Reach out to your regional dean, who will be more than happy to answer them.